Mayor Sylvester Turner Honoring Outstanding Houstonians During Hispanic Heritage Month
Mayor Sylvester Turner Honoring Outstanding Houstonians During Hispanic Heritage Month
HOUSTON – In recognition of Hispanic Heritage Month, Mayor Sylvester Turner and the Mayor's Hispanic Advisory Board are honoring eight exemplary Houstonians in the Houston Hispanic community.Community members nominated individuals for consideration, and the Mayor's Hispanic Heritage Awards (MHHA) Committee selected the honorees for their outstanding contributions toward improving the quality of life within the Houston Hispanic community.

Hispanic Heritage Month is being observed this year from Thursday, September 15, to Saturday, October 15. Starting September 27, Mayor Turner will recognize each honoree with proclamations during three weekly Houston city council public meetings and present the awards on October 19, 2022 at the Hispanic Heritage Awards Ceremony.

This year's Mayor's Hispanic Heritage Award recipients are:

Arts in the Community: Jose Longoria


Jose Longoria is the recipient of the 2022 Mayor's Hispanic Arts in the Community Award. A native Houstonian, Jose is a third-generation mariachi who has performed since the age of seven. He began his career as a mathematics teacher at Patrick Henry Middle School. There, Jose developed a widely successful mariachi program. He expanded to work with Sam Houston High School, growing enrollment to over 240 students. Jose is the proud director of the University of Houston's Mariachi Pumas, and his work is widely celebrated. He also continues to direct the band he inherited from his father, Mariachi Imperial. Jose is committed to bringing mariachi music across Texas and seeks to empower his students through the power of mariachi and the joy of music.
Education in the Community: Dr. Adriana Tamez


Dr. Adriana Tamez is the recipient of the 2022 Mayor's Hispanic Heritage Education in the Community Award. Dr. Tamez began her career as a bilingual education teacher at Mario Gallegos Elementary School in the Houston Independent School District (HISD). She then served as the Associate Director of Development for the University of Houston's College of Education. In 2005, she was selected as the HISD Central Region Superintendent and joined the Region 4 Education Service Center in 2010. Dr. Tamez is one of the founding members of the Tejano Center for Community Concerns (TCCC) and its open-enrollment charter school district, the Raul Yzaguirre Schools for Success (RYSS). Dr. Tamez served as the first Director of Education at the Raul Yzaguirre Middle Charter School for Success. She worked to further development within Houston's southeast community. In 2017, Dr. Tamez was selected by the Board of Directors of the TCCC to serve as Interim President/CEO and later assumed the role permanently. She also serves as the Superintendent for RYSS. Dr. Tamez was unanimously elected to serve on the Harris County Housing Authority Board of Commissioners in 2019. Dr. Tamez decided to run for office and serve in higher education. In 2013, voters elected her to serve on the Houston Community College Board of Trustees, District III, where she has held numerous positions. Dr. Tamez remains committed to ensuring success for all students by creating safe environments where high-quality teaching and learning can flourish and students learn to become responsible citizens.
Community Activist: Sandra Rodríguez


Sandra Rodríguez is the recipient of the 2022 Mayor's Hispanic Heritage Community Activist Award. Sandra is a native Houstonian, daughter of immigrant parents, and the Advocacy Director at Latinos for Education, where she leads the organization's efforts to elevate Latino voices in decision-making to increase educational outcomes. Sandra obtained her bachelor's degree from Springfield College School of Human Services. She previously served in the Houston Mayor's Anti-Gang Office and Houston Health Department, overseeing program planning. She also serves as the President of the Gulfton Super Neighborhood Council, a civic organization focused on identifying, prioritizing, and addressing the needs and concerns of the broader community. Sandra's experience connecting community members to critical resources drives her work outside the office. She currently serves as the Co-Chair for the City of Houston Food Insecurity Board Public Policy Committee, Co-Chair of the Houston Independent School District Capital Planning Steering Committee, is a Fellow of the American Leadership Forum Class XLVIII, and a member of the National Forum for Black Public Administrators, and a proud mother of two young men.
Healthcare: Dr. Flor Muñoz


Dr. Flor Muñoz is a recipient of the 2022 Mayor's Hispanic Heritage Healthcare Award. Dr. Muñoz is an Associate Professor in the Department of Pediatrics, Section of Infectious Diseases, at Texas Children's Hospital and Baylor College of Medicine. During her tenure, she has significantly contributed to the health of Latino populations in the Houston area. Dr. Munoz has led the COVID-19 vaccination  trials for children in the Houston area and made significant strides in encouraging Black and Latino communities to participate. Through several interviews, she taught the Latino community about COVID-19 mitigating tactics and vaccine safety data. Dr. Munoz has presented many of her works on media outlets like CNN Español, Telemundo, and Univision. She has served on the advisory council and given presentations surrounding COVID-19 vaccines for pregnant women and children for the Pan American Health Organization (PAHO). For her contributions, she was awarded the Fellow of the Infectious Diseases Society of America Award in 2020. In addition to her groundbreaking medical studies, she has given time to mentor countless Latino students and faculty.
Healthcare: Dr. Maria Bottazzi


Dr. Maria Bottazzi is a recipient of the 2022 Mayor's Hispanic Heritage Healthcare Award. Dr. Bottazzi is the Associate Dean of the School of Tropical Medicine at Baylor College of Medicine and Co-Director of the Texas Children's Hospital Center for Vaccine Development. While in Houston, she has participated in several in-person and virtual community events to teach Latinos about COVID-19 vaccine safety in English and Spanish. She serves as a board member and leader for several local and national task forces on developing and distributing the COVID-19 vaccine. Her main focus area is vaccine development. She has worked alongside Dr. Peter Hotez to develop a low-cost, highly effective COVID-19 vaccine. This year, she has received over 15 awards for her service in the treatment, prevention, and reduction of COVID-19. Dr. Bottazzi was also nominated for a Nobel Peace Prize for her role in developing an RBD-based COVID-19 vaccine for children in the Global South.
Youth Activist: Aylin Rodriguez


Aylin Rodriquez is the recipient of the 2022 Mayor's Hispanic Heritage Youth Activist Award. Aylin is a first-generation Houstonian who is also a first-generation college graduate. She graduated from the University of Houston, where she received a Bachelor of Arts in Political Science and later went on to get a Master of Public Policy. During her time at the University of Houston, Aylin realized that the youth in her community were not politically engaged. She took it upon herself to start Young Latinas for Lina P.A.C., to register Latinas/Latinos to vote and be more involved in their community. Amongst several other duties throughout her collegiate career, she has served as a Senior Advisor to the Vice President in Student Government and Director for the Houston Area Model United Nation.
Lifetime Achievement: Adan Medrano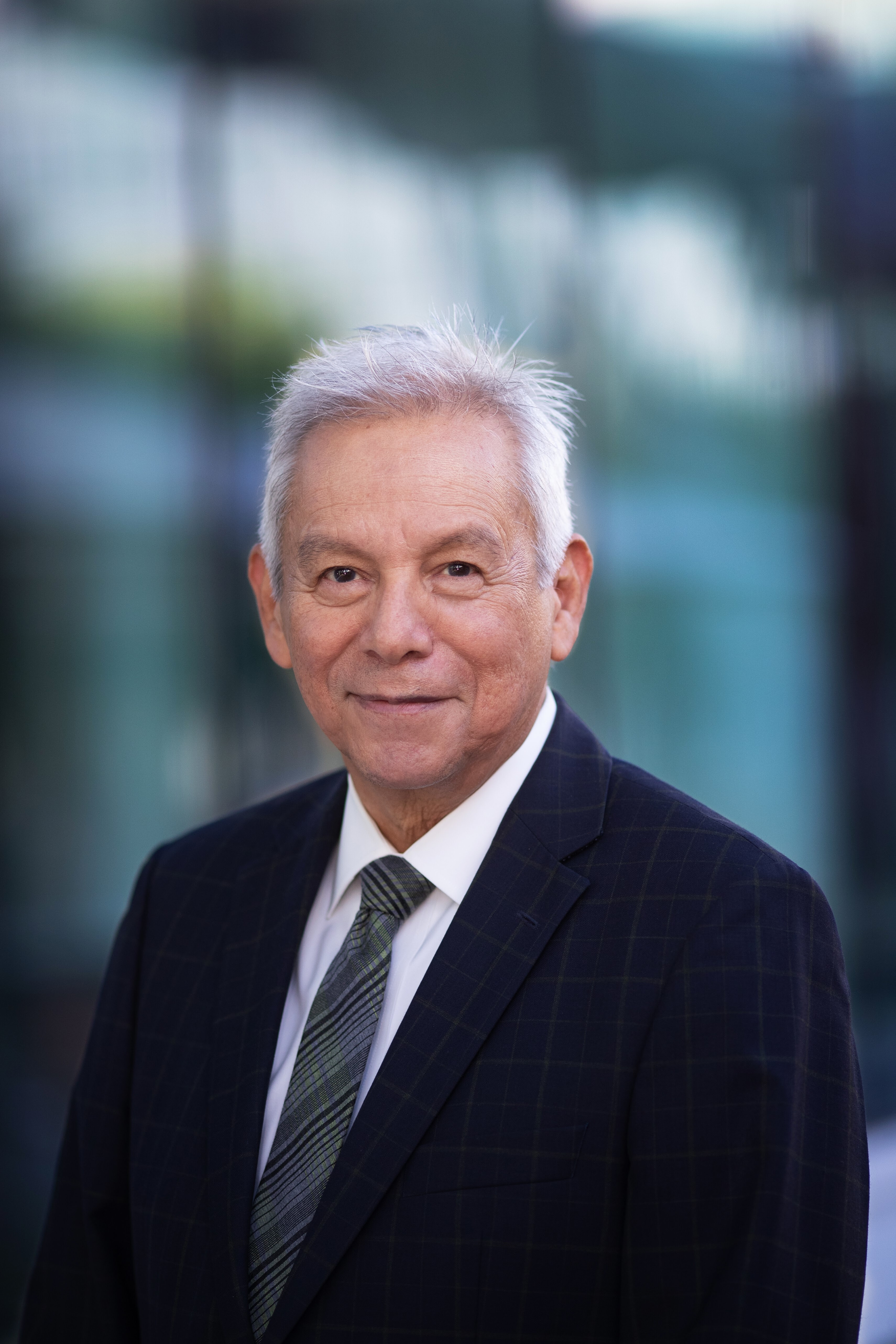 Adan Medrano is a recipient of the 2022 Mayor's Hispanic Heritage Lifetime Achievement Award. Adan received a Bachelor of Arts Degree in Philosophy and Journalism at Creighton University, a master's in Radio, TV, and Film at The University of Texas, and a certificate in Culinary Arts at Culinary Institute of America. Adan is a food author, chef, and filmmaker whose artistic work in Houston continues to enrich the Hispanic community and the entire city. Adan later authored two award-winning cookbooks and curated innovative Texas Mexican food exhibitions in the Museum of Fine Arts-Houston, MECA, and other venues. Adan also filmed a documentary named "Truly Texas Mexican" that was shot in the City of Houston and won "Best Documentary" at the New York Cinema Awards. His award-winning book "Truly Texas Mexican: A Native Culinary Heritage In Recipes" focuses on the aesthetic aspects of cooking that universally impact identity and community.
Lifetime Achievement: Christian Navarro (Posthumous)


Christian Navarro is a recipient of the 2022 Mayor's Hispanic Heritage Lifetime Achievement Award. Christian attended the University of Texas School of Law, the University of New Mexico, and Houston's St. Thomas High School. Christian was a lawyer, restaurant owner, and community philanthropist. While maintaining his law practice, Christian C. Navarro Law Office, Christian promoted the legacy of his late mother, Yolanda Black Navarro. Christian assisted individuals and their interests with a wide range of issues. Christian served on the Association for the Advancement of Mexican Americans board, the Gus Wortham Park & Gold Course Steering Committee, and the Mayor's Hispanic Advisory Council. He was the president of the Navigation Area Business Association and its "Shoes for Kids" charity.  Christian served on the board of the Willow Pool and volunteered as the lead grill-master for the Willow Wahoo swim team. Christian's restaurant, Villa Arcos, was twice listed as a top 100 Houston restaurant by Houston's two-time James Beard Award winner, Alison Cook.